8 tags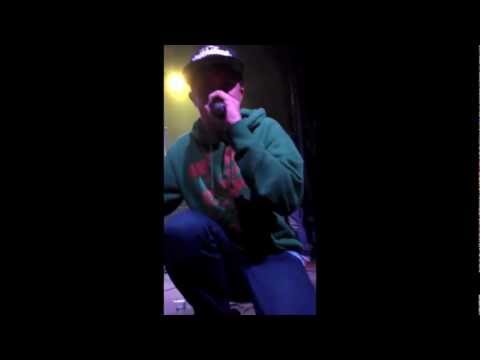 "Don't fall asleep yet, contrary to popular belief that's not where..."
– G. Watsky
"Your hands are in my hair, but my heart is in your teeth, babe."
– J. Kilcher
1 tag
1 tag
Once upon a time on the planet somewhere, a...
So when did you fall in love with HIP HOP?
Unknown
This particular entry is one that I found written in the Notes of my phone. I don't remember a single detail of where it came from nor do I remember typing it in. Also, I have been searching the internet for places it may have come from, but so far the search hasn't produced a single valid source. I try to repeat a few lines to myself now and then to perhaps jump-start my memory, but I...
"This requires much delicacy and coolness on the part of the surgeon."
– The International Encyclopedia of Surgery: A Systematic Treatise on the Theory and Practice of Surgery Vol. 5
I'm pretty sure I have a guitar face when I'm icing a cake.
"Think I'll sleep in my clothes on the floor"
– J. Mayer
"Trauma medicine is the science of snatching poor decision makers from the jaws..."
– Unknown
"Contemplate the similarity between the phrases "being patient" and..."
– Goodwin & Jamison
"Introspective thinking may occur with the person experiencing personal..."
– Ignatavicius & Workman (a description of a lysergic acid diethylamide experience)
My German pick-up line
Ich kann Feuer machen ohne Streichhölzer oder Feuerzeug (just a side note: it never ceases to fail me)
"Try not to hate the rest of the world as they go about their business; remember,..."
– The Boys & Girls Guide to Getting Down
"Love is: a hot shower where your skin never prunes."
– J. Mayer
Ischemia vs Infarction
Infarction is irreversible!
"The atria merely quiver in fibrillation."
– Ignatavicius & Workman (A description of atrial fibrillation)
"Don't worry! From the light's point of view, home and your eye are..."
– xkcd
"You're not the perfect hand, but I don't hit on nineteen."
– J. Mayer